What we do
Haringey Circle is a local, independent membership-based programme open to anyone over the age of 50 in Haringey. We provide activities and events to help over 50s in Haringey to connect, get active, keep learning, and to stay independent.
Based around a varied social calendar developed by members and volunteers, our aim is to help local people over 50 to build friendship groups that offer practical and emotional support. 
We help to increase social connections and improve wellbeing and self-esteem. 
We recognise and celebrate the skills and experiences older people have to offer. We help and support local people over 50 to use these skills to develop activities and hold community events in their neighbourhoods, or anywhere in Haringey.
Haringey Circle is a Social Enterprise set up as a Community Interest Company (CIC).
Follow us on Twitter:
Access to exclusive services
Network of local handy people, gardeners and 'home help' cleaners and domestic support staff
Our 'At Home' services offer is for Haringey Circle members. We support you by helping with tasks within your home and garden that you may not be able to do yourself. This is a paid service.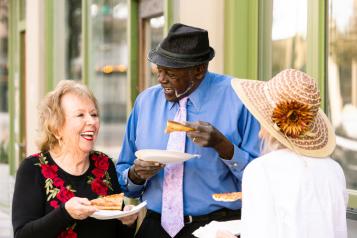 Access to discounts
Members receive discounts in a number of local restaurants, cafés, leisure and activity centres and for a meals on wheels service. The number of other discounts will increase over time.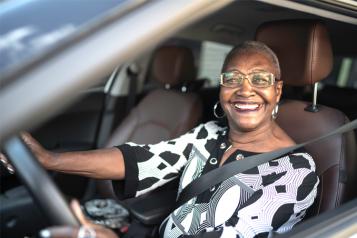 Medicine delivery
We offer members who are most in need a free medicine delivery service to help with prescribed medication collection. If you are unable to leave home to collect your prescribed medication we may be able to help.
Paul Kramer, Haringey Circle Manager
Paul manages Haringey Circle, working closely with our small team, volunteers and members, to develop and manage a programme of activities and our additional member services. Paul worked in the music industry for over 40 years, in various guises, and more recently with Chickenshed Theatre. He is an ardent Tottenham Hotspur fan.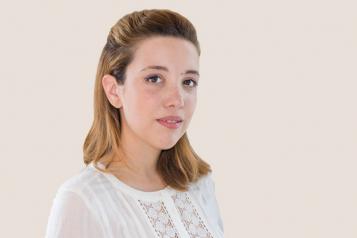 Angie Suarez, Haringey Circle Project Officer
Angie supports Paul and assists with the development of our programme of activities, with particular focus on how to reduce isolation and loneliness for over 50s in Haringey. Angie's previous experience includes journalism in Latin America and Spain. She has a degree in Journalism and a Masters in Public Policy.