Download our latest Programme of Activities
Find out what's going on this month, download our latest Programme of Activities using the button below: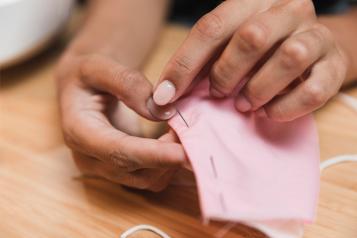 Sewing Circle
Every Monday  / 10am - 11am
Join us for our new weekly sewing circle hosted by volunteer Sarah. Come and sew whilst having a chat and sharing tips with other members. You will need internet access on a computer/laptop or tablet and your own sewing materials. Contact us to register.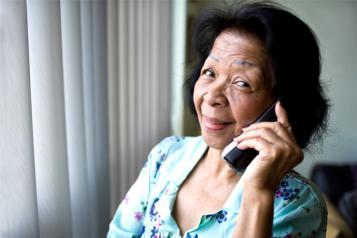 Telephone Coffee Circle
Every Tuesday / 11am to 12pm
Stay social during lockdown and join us for a weekly telephone coffee morning. Chat with other members of Haringey Circle and make some friends from the comfort of your own home. Sit down with a hot drink and we'll just give you a call when the circle is about to start – all you do is pick up the phone! Contact us to register.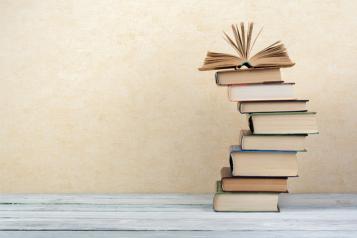 Shared Reading Group
Every Tuesday / 2pm to 3pm
Whether you love reading and take great joy in discovering new poetry and literature, or if you don't have much experience as a reader and would like to try something new – this group has something for everyone. Shared Reading is a unique and sociable experience that allows people to connect, feel good and experience something new each time. Contact us to register.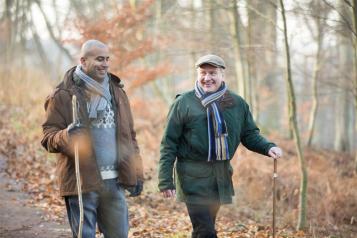 Weekly Walk
Every Wednesday / 11am to 12pm
Get outdoors with Lena on a weekly walk. These walks will last for around one hour, with the chance to chat to other Haringey Circle members and visit a place you may not have been to before! Each week we will choose a new destination, get in touch to find out where we will be going next.
Please wear comfortable shoes and bring rain-wear if the weather takes a downward turn, as well as a bottle of water for hydration.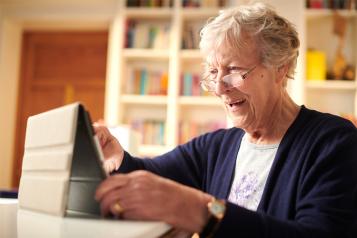 Spanish Classes
Every Wednesday / 12pm to 1pm
Join Angie and Circle members for a friendly online Spanish Lesson. You will need internet access on a computer/laptop or tablet and a pen and a paper.  
It is very easy to join if you have access to the internet. Contact us to book your place, and we will send you all the details you need.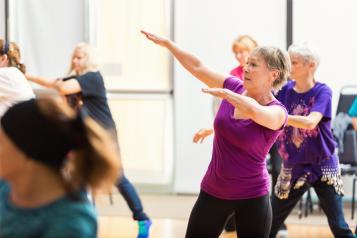 Keep Fit: Yoga, light exercise and more
Every Thursday / 2.30pm to 3.30pm 
Join us for an hour of pure fun and fitness at The Pavilion Sports & Café at the O. R. Tambo Recreation Ground (previously known as Albert Road Recreation Ground) N22.
We vary the exercise programme each week, with yoga sessions for beginners, light fitness workouts, and easy step aerobics. There is a small cost of £3 per person per session.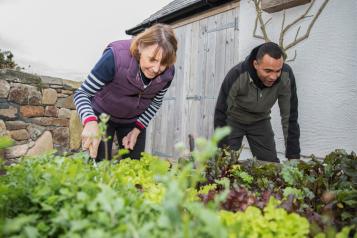 Gardening at Wolves Lane Garden Centre
Every Thursday / 10am to 1pm 
Join Lena and your fellow Circle members in an exciting new activity - volunteering at the hidden oasis which is Wolves Lane Garden Centre. Together, members can get to work on a variety of important projects at the centre, ranging from looking after plants to packing fruit and veg boxes for local residents.
Free lunch provided.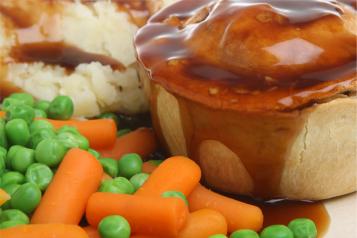 Pie and a Pint
Every Thursday / Time TBC
Join us for our pie and pint (or any other drink) get together at a local pub in Haringey. This is a chance to meet other members and to socialise over a relaxed meal. The cost will depend on what you decide to order.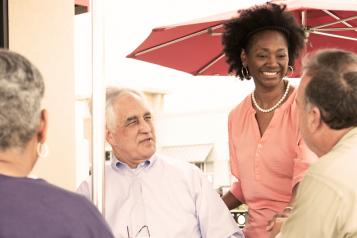 Got an idea for an activity or event?
Maybe you'd like to form a neighbourhood walking group, morning coffee group, or need help setting up a regular light exercise class. We can help and support you to develop activities and hold community events in your neighbourhood.
If you have an idea and need help getting it off the ground, then get in touch.