Get advice on practical steps you can take to improve your situation.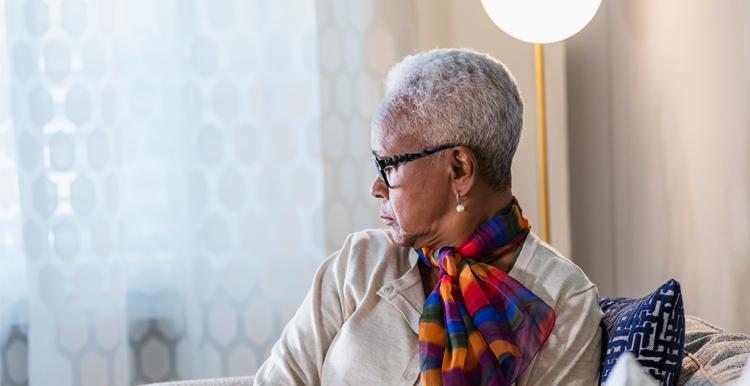 Feeling lonely doesn't necessarily mean you have no one nearby. You may be surrounded by friends and family but still feel lonely.
Do you feel lonely?
Loneliness is a deeply personal experience - unique to every individual. There can be different reasons for each and every one of us.
You may be lonely for a number of reasons:
You've lost a loved one
Moved away from friends and family
Lost the social contact and enjoyment you used to get from work
Have health problems that make it difficult for you to go out and do the things you enjoy.
You're not alone
No one should have no one and yet millions of older people feel cut off from society. It's important to know that you're not alone.
Talk to us
We can help you to connect with people and find things to do. Visit our Contact us page to get in touch.
Telephone friendship circles
We offer free calls to people over 50 in Haringey who would like to join a 'telephone circle' group. The calls last approximately 45 minutes, and take place on the same day, at the same time for 10 weeks.
We match older people and hosts carefully, to ensure they have some common interests and friendships are reviewed regularly, to ensure that all parties find them enjoyable.   
Our telephone friendship service is not a counselling service, and no specialist advice or support is provided.
If you'd like to apply for this service or refer someone else, use our Telephone Friendship Application Form.